iding a hoverboard relaxes and refreshes our minds. It is one of the best ways to spend your leisure time as it offers that exciting experience. While some people ride it for pleasure, others have taken it to the next level of competition. So, it is very important to know that what you exactly must know
Regardless of your reasons, choosing the best hoverboard that ensures value for your money is very crucial.  Hoverboards come in different sizes, models, designs, and brands. According to researchers, most of these self-balancing boards come from the same company, but they include different features.
We have assembled quite several aspects that you need to consider before buying a hoverboard. They range from quality, price, legality, and safety measure before purchasing these boards. These factors will help you make the right decision in terms of choice and ensure safe and excellent driving:
Tips for Buying the Best Hoverboards
The current models of self-balancing are electric scooters and not levitate.
Purchase these toy gadgets for your children when they reach the age of 12 years and above.
Read all the reviews from the previous users and compare build quality.
Choose only those that offer a warranty as well as customer support
Check the weight of the board before buying it.
Spend the utmost $600 for an ordinary hoverboard and not more.
Battery life
So, the guys, here above we, try to mention some very important points before buying your amusing hoverboard for the first time.
How Hoverboards Work
We can compare personal transporters with the Segway Ninebot S Smart Self-Balancing Electric Transporter without handlers. Riders place their feet on the board near the wheels, hands akimbo, and push forward.
The personal transporters come with nifty inbuilt sensors that ensure their balance. First place your left leg, obtain balance, then bring in the second leg.  Slightly lean forward and push.
Factors to Consider Before Buying a Hoverboard
Safety measures
Did you know that some hoverboards catch fire while chagrining on riding?  After conducting several investigations on hoverboard explosions, Amazon pulled quite a number of boards from the stock as other shops ceasing to sell some categories as well.
Did you know that British authorities have seized about 20,000 self-balancing boards after testing them for faulty lithium-ion batteries? Quite a number of them were at risk of exploding. 
Look out for the brands, especially those that were associated with the London, Alabama, and Florida disasters. No one wants to buy Halfords Air Runners that have many risks of catching fire. Take your time and choose a board that ensures your safety.  Do not use third-party chargers.
Know Your Rider
When it comes to choosing these boards, get this aspect clearly; hoverboards are not for kids.  It does not matter whether they are tightly zipped on their scooters. It is not safe for them, especially on the sidewalks. Moreover, some of these scooters hit up to 15 mph, making them unsuitable for the elderly and kids. For kids and first-time riders, you can consider the model of SISIGAD Hoverboard Self Balancing Scooter 6.5 inch.
The suitable age to use the boards is from the age of 12 years and above.  Moreover, if your weight is beyond 200 pounds, make sure that you get the right board for you. Not all scooters can withstand such a bulky weight.  Note that bulkiness affects speed as well as range, thus limiting that thrilling experience.
Visit here for more information https://www.electricbikescootercar.co.uk/electric-scooter/
It is crucial to emphasize that there are many differences in terms of build quality when it comes to the self-balancing board.  Look out for all the materials used to make it, such as internal motors, sensors, frame,  as well as housing material, to mention but a few.
Many online sellers promise scratch-free, long-lasting batteries a swell as good quality tires. In the real sense, you end up with poor quality products.  Before you purchase a board, confirm the terms of its warranty as well as other conditions.
Charging Time
A good hoverboard has a good battery and a good motor.  Charge times a paramount factor to consider before you buy your board.  You do not have to wait for the whole day just for your board to charge.
Speed and Range
Many models in the market offer a different range in terms of speed.  They range from high speeds of 15mph to slow speeds of 2 mph.
Many factors affect the range; that is why it is not easy to measure it.  Amongst the aspects are terrains, the weight of the rider, the incline as well as the speed.  A good board that is covering about 15mph should last you for a number of hours on a flat surface.  According to users, a Swagway model manages a range of 20 miles based on the rider's experience and terrain.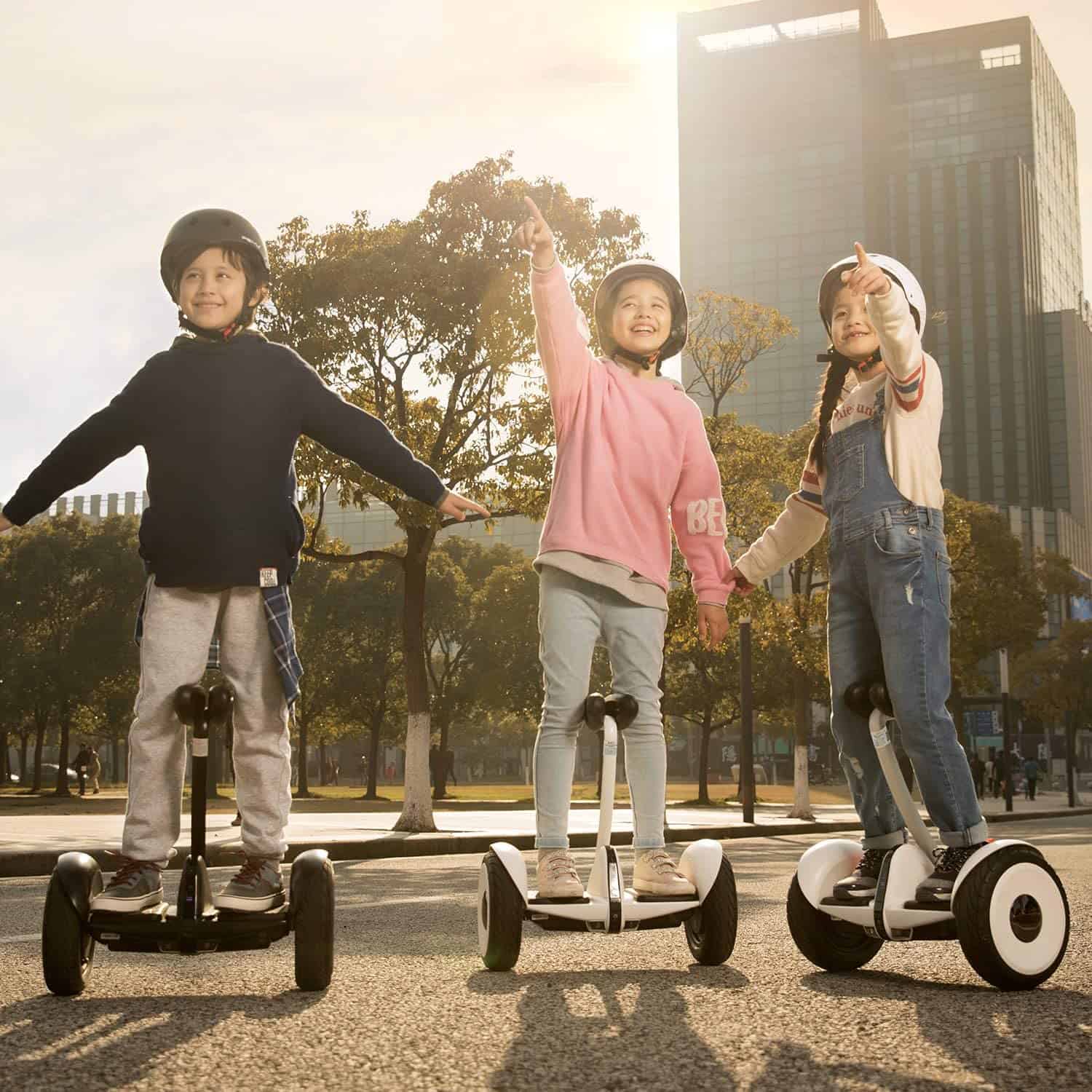 Pricing
The prices will depend on the quality of your boards.  Better quality is durable, have sturdier frames, dual directive drive motors as well as keychain remote control.  
Even though we cannot insist, but most users have reported that higher-priced models are worth the investment. This is unlike the low-end models that only come with few features. However, there are so many models of hoverboard available in the market which are under 200$. You can look for that as well.
The main secret towards better prices when it comes to buying boards is taking your time. Learn the market; compare many features and their prices. You will definitely end up with the best products at an affordable price. For better price and value for money, you can choose this model for your kid's safety:
Beware of Counterfeits
If you go online, you will realize that there are many brands available.  Most of them are quite attractive, and their prices are very convincing. Take a close look, and you will realize that most of these boards are the same, but they have different stickers. 
Did you know that prices range mainly because of the internal features of hoverboards? Some boards shine from outside, but they have poor quality internal elements.  They have less sensitive gyroscopes, weaker battery as well as less powerful motors.  Beware of such boards, as they can be a fire hazard to your batteries.
It is not easy to identify genuine products from knockoffs. However, you can select one retailer and buy for them based on their conditions.  You can also buy directly from the manufacturer as well as an authorized dealer. Most of these reputable dealers offer a 1-year warranty, such as Amazon.
Conclusion
It is evident that there are different hoverboards in the market. They come with different internal features, designs as well as size.  There are also many models from different brands making their choice difficult. As a result, you should look into the above-discussed aspects before buying one. You can also read our best hoverboard reviews for a thorough analysis of your buying decision encompassing your age, budget, and riding style.