Are you confused about hoverboard riding? Are Hoverboards Dangerous Or Safe and in-depth discussion from an expert view we are trying to provide here. Or, hesitating to buy it for your beloved kid(s)! That's a very natural human instinct before making a decision to buy a toy for one's kid who will play with it and grow with it!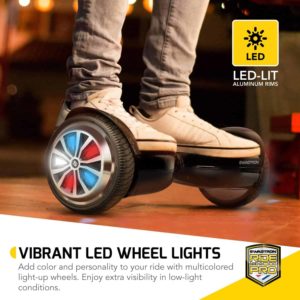 As a parent, it's very natural to think over the matter of choosing which toys would be the best fit for his kids in all aspects, like price to incur, safety, the convenience of its utility, and usability compared to other gaming toys.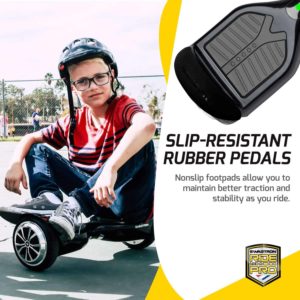 Hoverboards became popular in the market:
During the year 2015, we noticed a toy came to the market and there was huge and instance popularity about the product-THE HOVERBOARD. We have seen this hoverboard like phenomenon in our old-time sci-fi movies where the people rode over something like these types of vehicles. So, for the parents like us, a hoverboard is a nostalgic concept of our old time.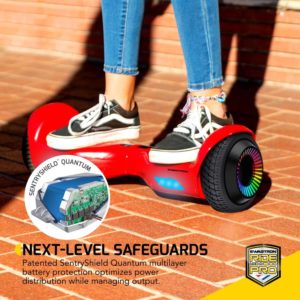 However, if you like to talk about this product; it is known as self-balancing or two-wheeled boards. This newly invented gaming equipment can be a fantastic way to get around, go to the nearest station, workplace, get busy in leisure time. However, many parents like you got confused about this whether it is safe or dangerous?
Market Demand Creation:
What I have already told you, by that time, hoverboard became very popular among the teenager, even young boys and girls. Because of huge demand from the young population, some instant revealing manufacturers came to the market and started selling hoverboards that were not inspected for quality or safety as there was no safety standard-setter in that period. With the passing of times, there had been revealed potential hoverboard dangers like electric motor led boards quickly overheating, catching fire, and causing accidents.
Hoverboard-prone to Accidents:
But nowadays, the latest model of hoverboards doesn't pose that many accidental risks compared to starting time when it was newly introduced to the market. The Consumer Product Safety Commission has set a safety standard for all types of hoverboards that is it should be compliant with the UL 2272 safety standard.
Safety measures to be taken when to ride a hoverboard:
Since hoverboards are dangerous to some extent, how can you keep your kids safe when riding it? Here are some general tips to be followed:
It is required that one must wear adequate protective gear, such as a helmet and wrist guards.
"Parents should enforce a simple 'no helmet, no riding' policy for kids using wheeled toys including hoverboards, skateboards, scooters, and bicycles. "
It is never permitted to allow them to ride in or near busy traffic areas. Always, avoid traffic where cars and automotive vehicles run altogether.
Before start riding, it imperative to take a lesson from an expert on how to ride it, how to fall, how to take a preemptive stance to avoid accidents; all of these tactics could help the riders to keep them safe from serious injuries.
You must read the product manual very carefully and go through all directions provided by the manufacturer, including any age or weight restrictions.
Only use those accessories that come with the product manufacturer only.
"If your child sustains a fall that results in loss of consciousness, change in behavior, seizure activity, severe headache, vomiting or swelling over the head, always seek medical attention promptly," Dr. Rose.
There are a lot of factors to be considered seriously before buying a hoverboard. The brand and constructing materials, types of equipment like- hoverboard battery quality, electronic circuits' kits, wheel and bearing, deck, and much more. So, you have to pick one of the best brands which have a long reputation of zero accident rates because of its technical defects.
Is It Safe to Own a Hoverboard?
As we said to you earlier that for safety issues, the hoverboard's brand is a very critical issue to be taken into considerations. So what? You must depend on that brand which has a long trend of the reputable story of quality. Don't go for a brand that is a newcomer to the market. The long reputable trend of good reviews from the user perspective is a thing on which you will trust.
There are many companies in the market that come up with their products in different market segments. However, in our opinion, at present, Swagtron Hoverboard is the safest one for your kid to pick any of their models that best match with you.
How Swagtron Hoverboard Safe?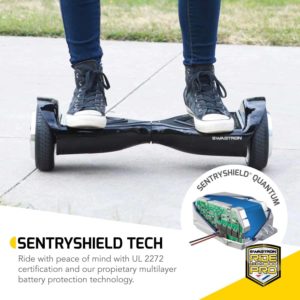 What I am repeating several times is the long trend of customer satisfaction of a brand. They've been making hoverboards longer than most of the other brands with a good reputation. "All of their products have the SentryShield® Smart Battery management system to make their products last all day and longer". They're also designed not to have any short circuits or to have overcurrents. You'll never see one of their products blow up or set on fire.
Is Hoverboard Safe For 7-12 Year Old Kids?
The average hoverboard speed range goes at a speed of about ten to fifteen miles per hour. When a rider only goes to speeds at an average rate the level of risk is low. On the other hand, if he wants to ride faster, there are some built and designed to be required to go as fast as 15 miles per hour. 
Our recommended hoverboard speed for a young child would be around 5 to 7 miles per hour. But if you go higher than that, your child could risk of accidents. Here is the picking point for the people who ask the questions "Is hoverboard dangerous", "Is hoverboard safe". The answer is in your hands, attitude, behavior-how you going to handle it. Your behavior attitude will define a particular riding toy like hoverboard whether it is safe or not.
Importance Use of Safety Gears:
As long as you consider the safety issue of your hoverboard, make sure that it's ASTM certified. This certification authentically assures you about one of the important safety measures of your would-be hoverboard.
Another important safety gear to have for someone new is definitely a good quality helmet. Your head is the most vulnerable part of your body, and if you fall off your helmet would protect your head. Now think about the good quality of your elbow pad. You never like a scrapped hand and knee. 
Use of Quality of Tire Grip:
A hoverboard is said to be good if it was built with having some traction in your mind set-up. If the tire making materials are in the best in quality, the rider will get more traction when he/she ride. If the rubber quality with which the tires are made is of the best quality the rider obviously will get a better balance of grip when he rides.
Wrapping up whether to own a hoverboard or not!
Last but not least, a hoverboard is like other riding toys or vehicles and it is as safe as others, like a bicycle, motorbike, car, or even a big aircraft. Any material things – whether it is safe or dangerous- this crucial question entirely depends on the person or the rider who will ride it. How he will ride it and the purpose of his riding.
Another thing is that a rider of a hoverboard before buying it must consult with an expert on how to choose the best hoverboard from the market. His/her riding attitude, behavior, experience, use of tactics-these are also considered important factors for defining an object or thing GOOD or BAD! Happy riding!