What are the best longboard companies in the world? What if your favorite sport was not just a sport? What if it was also a great help to you every day? In other ways than being refreshing, that is.
In fact, longboarding is such a sport that is both useful and fun. When streets are filled with cars causing the traffic jam.
You can easily maneuver your longboard through the side of the street and reach your destination. So, you are getting to your destination and also working your limbs and mind. What more could you ask of a sport?
Wait!
Now, that I am done talking about the generosity of longboarding, let's know something interesting about how longboarding developed. Well, longboarding and skateboarding are the same types of sport. The difference lies in their construction.
Longboards are bigger in size than skateboards with some other constructive changes that allow you to have better control and high speed.
This sport in fact developed from the sport of surfing on waves. As you might already know that waves are temporary.
What We Say
Big waves come and go, sometimes doesn't come at all. So, you might be in the mood for a good surf but alas! You find no waves. As a result, from the idea of surfing, people developed longboarding. Consequently, you could surf around on the ground without waiting eagerly for waves!
Whether you are an onlooker or a rider, you ought to notice the risk this sport comes with. A faulty or low-quality longboard might even cost you your life or an injury you cannot ignore.
In Out Openion
So, before buying a longboard you must be very sure of the quality of the material and construction of it.
Also, you must choose a longboard that fits your style of riding. Then, make sure that the one you are buying has the best construction for the features you require.
Think Again
So, you must buy your longboard from best longboard companies that have been in the market for a while, experimented and has developed their product styles.
Being a sports product, it requires experience and knowledge to develop itself. So, buy from companies that ensure you the same!
In order to help you do exactly that, we are publishing this article on the 5 best Longboard companies. So, if you know your style, you can choose any of these companies to buy your longboard from without worrying about the quality.
5 Best Longboard Companies.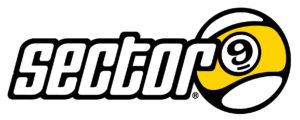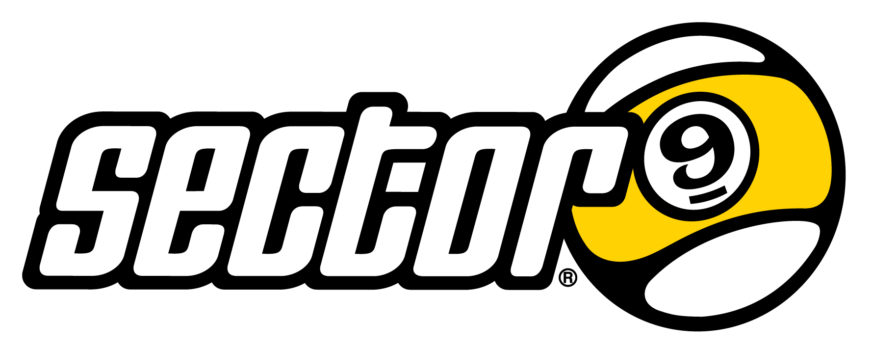 Founded in 1993 Sector 9 is a top-notch longboard brand by the passionate riders themselves. Sector 9 is actually the name given to the area the founders of this company hung out in. As the founders are boarders themselves, they know the features of a skateboard well.
Over time, they have not only been producing traditional longboards but also developing the features by making slight changes in important areas. In fact, slight changes in any part and measurement of a longboard highly affect its efficiency. And, Sector 9 has been utilizing the sensitive changes to develop innovative longboards with enhanced features that offer you greater horizons of the highest quality.
Why should you choose it?
As for the quality provided, Sector 9 has never failed to meet a rider's demands with its high-quality materials used, sturdy design and affordable price. In fact, Sector 9boards are referred to as 'gateway boards' by many riders. As it provides the ultimate experience of smooth longboarding at a lower cost than other high-end brands.
Is it for you?
In fact, it provides you with a wide variety of longboard types to choose from that is suitable for both beginners and experts with any style.  Apparently, the board comes with such designs that you would want to keep your longboard at a place where every visitor to your house can see it apart from showing it off while riding.
Whether you ride downhill, uphill or on plain roads, Sector 9 boards will provide you with comfort and a smooth ride customized to your style wherever you ride!
What We Say
The variety of boards that Sector 9 offers come equipped with wheels that serve each of the board's actual purpose. Whether you want to ride fast like Flash or handle slopes well, you will definitely find your dream board with the perfect wheels right here.
Also, they use Gullwing Sidewinder trucks which is suitable for both carving and freestyle. You can even choose the deck best suited for you. The new additions like 'the Rocker' have impressed the riders more.
So, however, and wherever you ride, you will always find all your required features in a single Sector 9 board.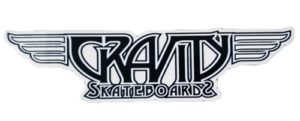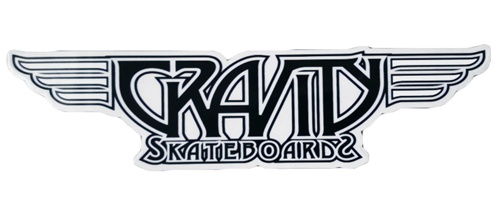 I personally think the name is very catchy and has a certain intensity in it, don't you think?  Fortunately, like the name, Gravity is quite intense about satisfying riders as well. Established in 1994 by Michael Bream, Gravity is one of the oldest, leading and legendary longboard manufacturers.
Why?
The first thing you need to notice about Gravity is that they produce eco-friendly longboards! In fact, this company uses monofilament particles and V-Lam to reduce air pollution.
Moreover, the boards use water-based ink to prevent water pollution. So, you can expect nothing less than high-quality, functional and sturdy boards from a company that looks out for the environment.
For Whom?
As for suitability, Gravity provides boards suitable for both experts and beginners. Even though it produces efficient and top-notch boards that are good for freestyling, it is particularly famous for downhill and sliding maneuvers. Also, the speed and sturdiness gravity boards provide are quite remarkable.
This company lets you choose from 27 different deck designs so you ought to find the perfect deck for you. Moreover, you can order customized boards as well.
As for the design, the boards have a design that speeds it up as it moves. Also, the wheels are either small or of medium size is meant for high performance and swift changes in direction.
But, many don't like the wheels for being soft. The trucks the board comes with are strong, steady, durable and easy to handle.
Adequate space between the bushing and the base makes the bushing durable. Gravity boards also come with high-quality bearings that are suitable for experts even.
The Khantaka and Bhangra are new additions to their collection. The Bhangra being great for free-riding and dancing with its lightweight and the Khantaka with its ability gain great speeds has caught rider attention. Whereas the Gravity Hyper-Carve is one of the best boards Gravity has offered.


Loaded might be an expensive brand but the quality is what you are looking for when buying a longboard. And, it has not disappointed its riders since 2000 in this case.
Worth the Expense.
These expensive boards of Loaded come with good value.
Most of their boards have high-quality decks and advanced construction and features. Some of the cool features include concave, flex and rocker. Also different mounting options. Loaded boards also come with precision skate bearings such as "mini-logos" rather than lower-rated generic skate bearings which give a better roll speed.
Wheels are also very suitable for the style of the board and its intended use. In addition, Loaded also focuses on trick boards to make your ride smoother and better. Trucks and other necessary hardware can also be found.
On a special note, if you decide to purchase directly from Loaded you have the benefit of choosing trucks, and wheels with an extensive list of options.
For Any Rider.
Loaded does not have a myriad of longboard styles to choose from but nevertheless, it comes with a good variety. In addition to being suitable for any style, it adds speed to that style.
Particularly, loaded longboards best suit experts. But if you are an expert on the making, it's for you as well!
The 4th brand on our list that has been able to keep up with the expectations of the riders since 1997 is the Landyachtz. Michael Perreten and Thomas Edstrand decided to build this brand from scratch after one of them went to California and saw the beneficial uses of longboards.
Returning home, they experimented and built innovative longboards that were much more efficient in reaching their performance targets. Gradually, the brand gained popularity with its high-quality, innovative designs, robustness and functionality winning the hearts of the riders around the world.
Stunning Performance
Landyachtz never compromises in case of quality or environment safety. They always use maple wood and other high-quality woods for making the decks of the longboards. As a result, the riders get comfort, assurance and easy control over the board besides ensuring the use of eco-friendly materials.
Moreover, they use Plastic elastic PU wheels which enables the rider to make swift and sharp turns without facing any kind of risk or trouble. The top-notch trucks used by the company also ensures the buyer of a smooth, fast and enjoyable ride without anything to worry about.
What We Say
Also, they use busing coming in various shapes and sizes for different models of longboards. And, they provide a model with the best-suited busing assuring your immediate response and good grip from the longboard. Lastly, they use ABEC11 bearings for most of their boards assuring stability to the rider.
As for the design, they just make sure that their longboards with their unique designs and colorful looks make your appearance as vibrant as possible
Fit for Everyone:
Besides the quality, one other factor that makes Landyachtz so great is the large variety of longboards it manufactures. Whether you want the board for cruising, downhill, freeride or freestyle, Landyachtz has just what you need! If you want all of these in one board, Landyachtz has the perfect model for you nevertheless.
Moreover, if you prefer a combination between any of the boards specialized in one style, look for it in Landyachtz and I am sure you will find it as well.
What We Say
Landyachtz also makes sure that the type of longboard you want to buy suits the budget you have for it. So, yes the products are very cost effective. But, some of the Landyachtz longboards have a slightly higher price than other companies but the quality makes up for the high price.
In the end, Landyachtz ensures that you do not regret your investment in them with their amazing products designed to perfection.
Straight from Vancouver, Rayne has been one of the leading longboard manufacturers since 2004. Graham Buksa found it, eventually expanded it and made it popular by manufacturing longboards with unique features from their signature materials.
Rayne longboards are somewhat expensive. But, the quality and features of the longboards compensate for the high price.
Quality-Construction:
Unlike Landyachtz and Gravity, Rayne longboards are not eco-friendly. So, if you are really concerned about the environment, you won't like the materials they use. Otherwise, they provide you with longboards that are durable, sturdy and fluent in their movements.
As a matter of fact, you get the most durable and rugged longboards made from a mixture of Bamboo and fiberglass with a favorable mix ratio from this brand.
For many years, they have been focusing on making thinner and lighter longboards for both ease of use and best performance.
What We Say
You will find many of their longboards with a concavely shaped deck. They recently added this feature to improve the fit between the riders' foot and the board, besides providing them with better grip.
Moreover, you get the best quality wheels, trucks, bearings and busing that are also well suited for each of the models from this brand.
For both Experts and Beginners
Because of the high-performance capability of the Rayne products, they best suit the experts with various styles. But, that does not mean beginners cannot use it.
Beginners who are planning to keep up the sport and develop it over time should definitely buy one of these longboards as they will last a long time and can easily stand the wear and tear you are about to make.
What We Say
As for style, whatever style you have, Rayne has the perfect longboard for you. It has a wide variety of longboards suitable for any and all styles of longboarding. Also, the gears being perfectly made suit the longboards they are attached with.
So, if you are planning to be in this sport for a while and invest time and money in it then you can choose one of Rayne's boards.
At Retrospec, their ethics are rooted in the earth. Retrospec Zed Bamboo Longboard Skateboard Complete Cruiser (Ten Toes Longboard)  is one of their best selling product in amazon right now.
They are are passionate advocates for more responsible and vigilant efforts to improve the health of the people of the planet. Fueled by a small but their mighty team of innovators, they thoughtfully design and develop superior, yet affordable products for life apart from the 9-5. But value is merely a byproduct of their integrity, not the standard by which they measure success.
What We Say
Retrospec was born from a passion for cycling. Their fixed gear bicycles became a symbol for their commitment to the outdoors and pledge to affordable and green methods of transportation. Since then, they have created hundreds of products that help us achieve one goal: taking hold of the outdoors. They have proudly created a space where their mission can flourish, achieve, and conquer the unknown.
— Conclusion —
Longboards are not that cheap and also the reason they are used for is not very safe either. Therefore, one little mistake could cost a lot.
Since you are planning to start this sport or already are soaring in this sport, you need to be very careful while buying your own board.
Low-quality and poor-constructed boards may injure you greatly or cause you great humiliation besides wasting your valuable money. Moreover, a poorly-fitted board unsuitable for your style will not let you shine brightly in this sport.
So, choose the products from the best longboard companies that have been in the market for a while. Also, that ensure high-quality products coming with the perfect features for your style!